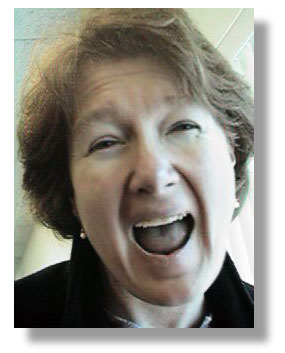 (I'm not really sure why I included this picture here but it does get your attention, doesn't it?)
---
Some quickie background info:
Becky and I have all these "frequent flyer" miles built up and United Airlines is threatening to take them away from us if we don't use them by the end of the year. I have never been to see Becky's brother, Daniel's, house in Wichita, Kansas so in a fit of wild abandon we decide to visit the Great Plains in winter...cool, eh? (pun intended)
We flew out of our local airport in Arcata on December 6th and made connections in Sacramento and Denver, Colorado. The flight was like all flights should be...no missing luggage, no cancelled flights, no barfing children sitting next to me...it was like we had become part of an airline commercial!
I took along the digital camera that Daniel had given us a few Christmas's back and snapped pictures when I thought of it. We spent a lovely week staying at Daniel's house in Wichita...the weather was kind of disappointing in as much as it was beautiful during the day and only cold at night when no one really cared. We had secretly been looking forward to "The Plains In Winter" kinda thing...blizzards, freezing weather, that sort of stuff...in reality this was probably much better.
OK, the Trip is just a few clicks away...one click with your mouse on the Wizard of Oz picture below and two clicks of your ruby slippers and we'll be off up the yellow brick road to Kansas!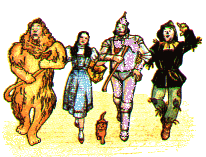 ---
---
(Return to Gil & Becky's homepage by clicking HERE)