I'm not going to attempt a running commentary of the events surrounding this delightful trip to see Daniel in Kansas...mostly what we have here are the photos we took and some captions to let you know how it went...hopefully this will give you some sense (or non-sense) of our trip. Don't forget to check out some of the hot text (usually blue or red text) for further information on the selected areas!
---
The Cosmosphere!
We arrived on Sunday; Monday and Tuesday Becky and I just got acquainted with Daniel's neighborhood and downtown Wichita...Daniel took the rest of the week off and this is Wednesday at the unexpected and truly delightful "Kansas Cosmosphere and Space Center" in Hutchinson (Hutch, if you're local...and yes, midwesterners DO have an accent) just north of Wichita.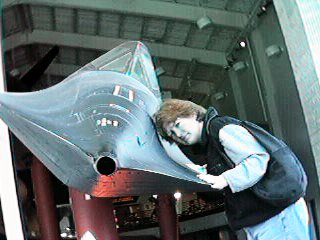 Inside they have a real live SR-71A Blackbird spy plane in the foyer...this is possibly the most misleading photo I've ever taken. It's a perspective thing. This sucker is truly HUGE (107 feet long)! It all swoops down to a tiny nose, embraced here by the every lovely Rebecca (her favorite plane).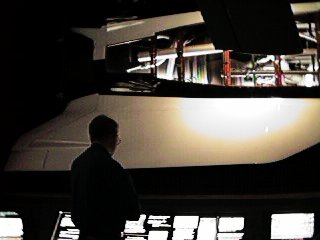 Daniel in front of a German WWII V2 rocket. They have a wonderful display on the making of the German "V" rockets and the roots of our U.S. space program...a must see when visiting Kansas!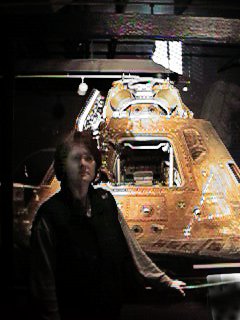 Becky in front of the Apollo 13 command module (think Tom Hanks, "Apollo 13")...yes, yes, I mean THE actual original, it's been to outer space, capsule...awesome!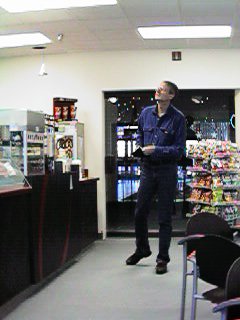 Daniel in the snack bar...it's about lunchtime and we are waiting to visit the IMAX dome theater for a viewing of "Everest."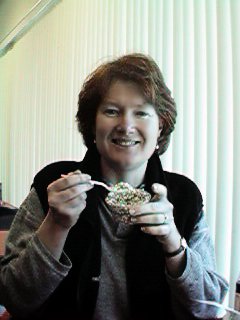 Becky, always the brave one, trying "The Future of Ice Cream"...Spacedots! They turn out to be little frozen (very frozen) globules of different flavors, mixed to secret formula. Beck is having "chocolate mint."
---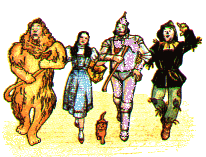 ---
(Return to Gil & Becky's homepage by clicking HERE)