---
NORTH THROUGH SCOTLAND
Alas, we had to say good-bye to Dennis and Barbara, and begin the next phase of our adventure. We took a taxi from our lodgings to Edinburgh airport, and picked up our rental car. We had the pleasure of Lily's company a little longer, as we were being entrusted with delivering her safely to her home in Longforgan, near Dundee.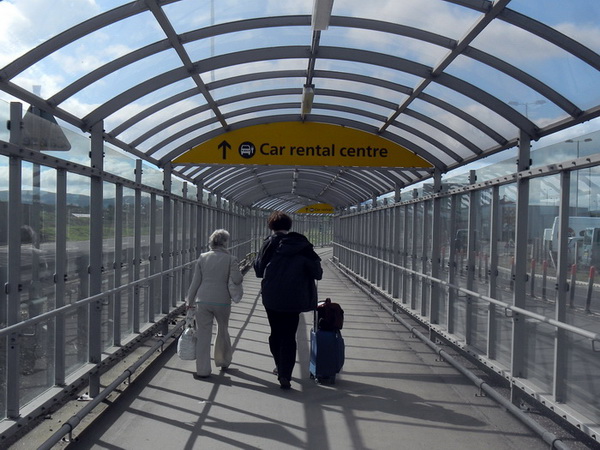 This was Gil's first experience driving on "the other/wrong side" of the road, and he did very well. Here we are sailing across the Firth of Forth admiring one last time the stupendous Railway Bridge in the background.
Note: I am not smiling in this picture...this is the face of pure terror! No pressure, a car I'm not used to driving, sitting on the wrong side and shifting (yes, we got a manual transmission) with my left hand, dealing with traffic coming at me from the wrong way, in a congested area all while trying to get sweet Lily safely to her home.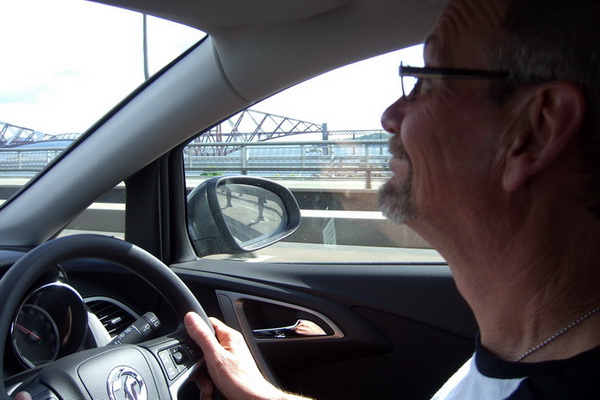 Lily gave us tea (and a whole box of home-baked shortbread!) in her lovely home, and then we had to leave, after stealing a sprig of Lily of the Valley from her garden. (Somewhat anticlimactically, we had to return a few minutes later, because I foolishly left my camera at her house....she kindly met us at the Longforgan roundabout, sweet lady that she is.)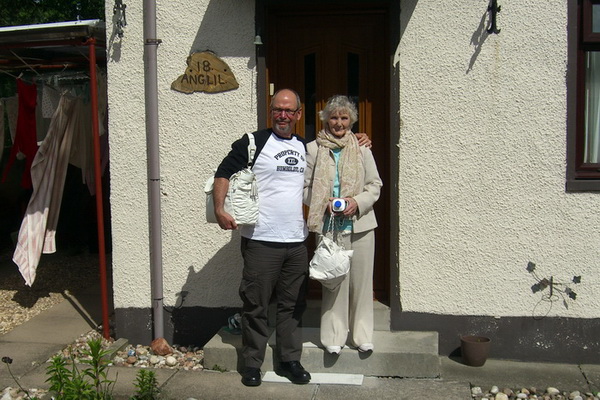 Our Vauxhall Astra...(immediately christened "The Gray Ghost")
...and the Lily of the Valley, which smelled so lovely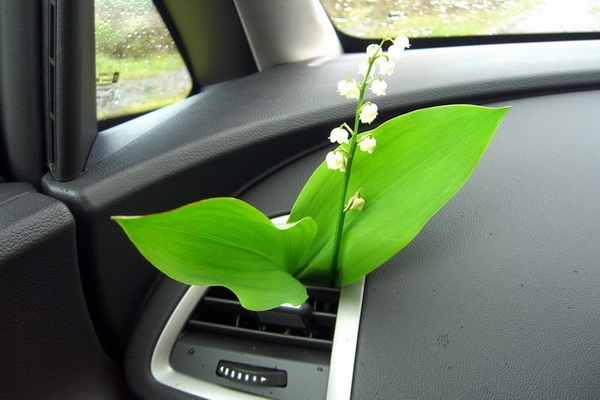 Gil suddenly found himself driving through the narrow streets of Perth, a journey made even more nerve-wracking while dodging horse and carriage as it clip-clopped rapidly past us.
(Just what I needed! Big city traffic to deal with and now horses!!!)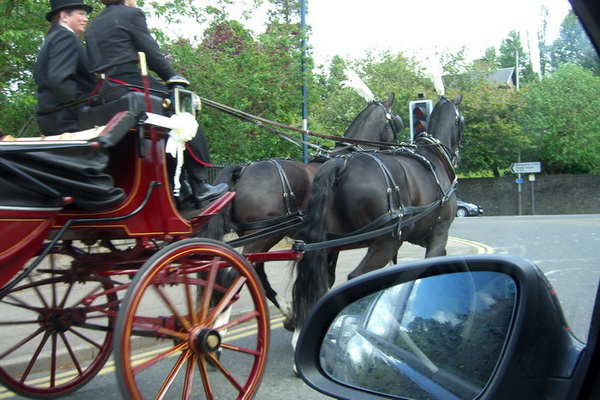 On our way to have lunch at the Meikleour Hotel in Perthshire, I snapped a photo of the World's Tallest Beech Hedge while traveling at high speed (heh-heh, now I'm stating to get a real feel for this driving backwards thing)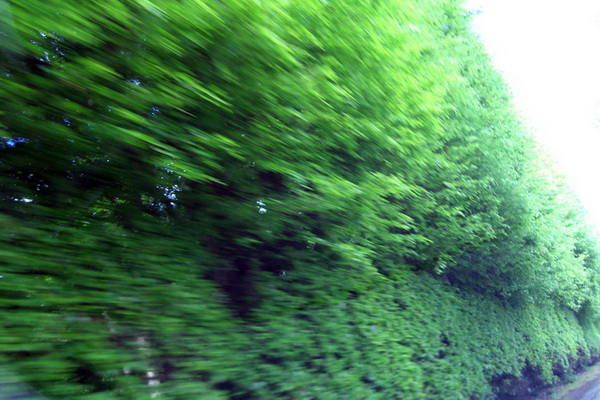 In 2006, Daniel, Awanna and I had a fine lunch at the Meikleour Hotel, just before Awanna was released from her hospital stay in Dundee. (While on a guided tour of Ireland and Scotland, she suffered a subdural hematoma of the brain, and was hospitalized in Dundee for 3 weeks). I wanted to take Gil to enjoy the same fine hospitality. Here, we are enjoying fabulous haddock and chips and an open-faced Angus beef burger...(and shared a pint of the local brew...lovely!)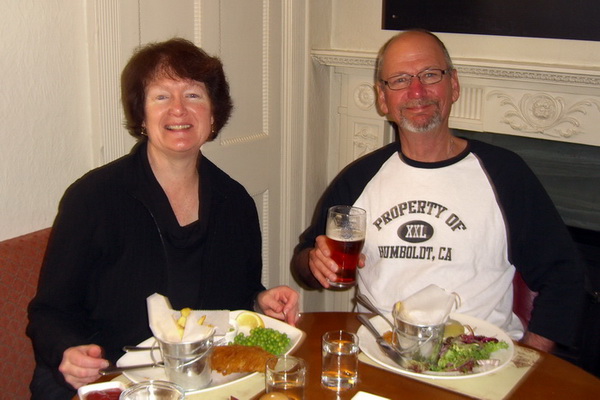 ...and after such a hearty lunch
(damn that brewski!), one does feel a bit nappish...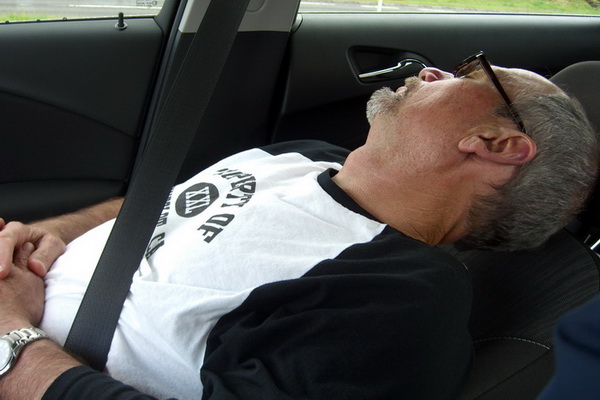 We stopped to watch a few minutes of a "shinty" match, just south of Kingussie. I would not care to get whacked by this ball, it's small, hard and traveling at incredible speed and the players wear no padding! The spectators were quite enthusiastic and, um, fervent, with lots of hearty swearing and fist shaking among the (mostly male) crowd.
(I believe I'd swear as well.)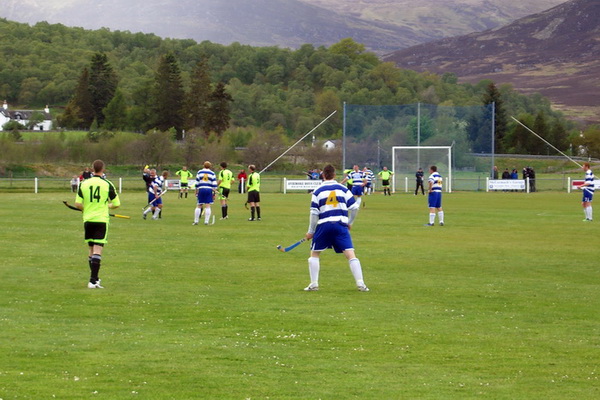 We stopped for the night in Kingussie (pronounced "kin yoo see," of course).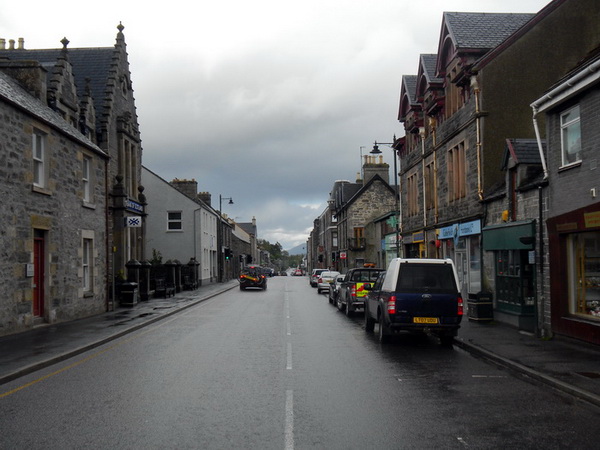 We stayed at the Avondale Bed and Breakfast. We had the most comfortable bed there, and a friendly but quirky hostess, who had moved there fairly recently from Switzerland.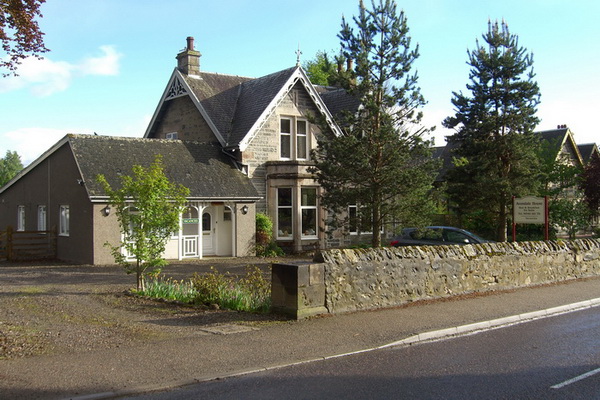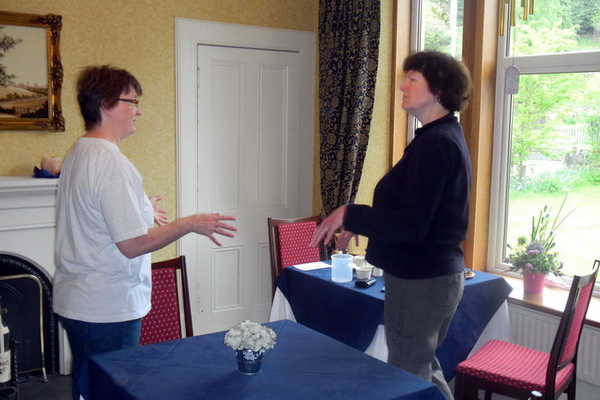 (I find it's generally best to let Becky act as our front man in these situations)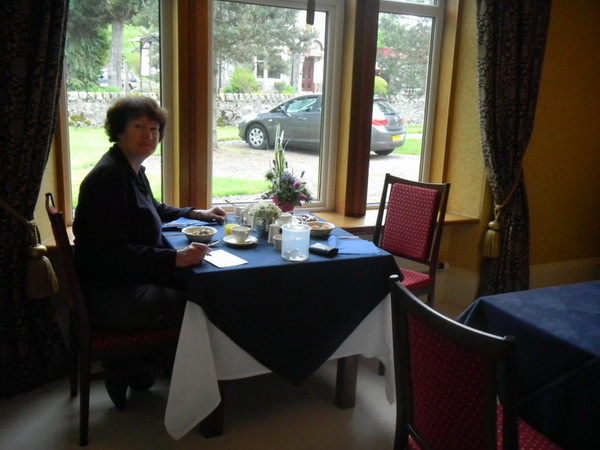 Next morning, we stopped at Ruthven Barracks, just outside of town; a reminder of Scotland's warring history. This rather lonely outpost was built by the English to control the native Scots after the Jacobite rebellion of 1715. Control of the fort went back and forth, and it was finally burned by the Jacobites. The still standing stonework is incredible.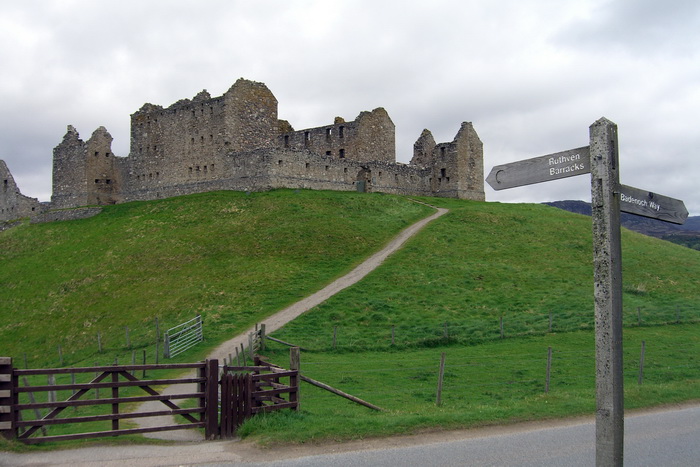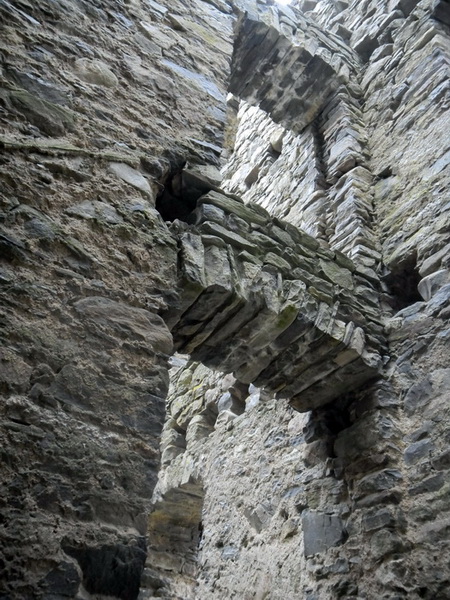 We continued our journey north, skirting Inverness. We stopped at Tain at the local pottery company there, and bought a bowl for Awanna.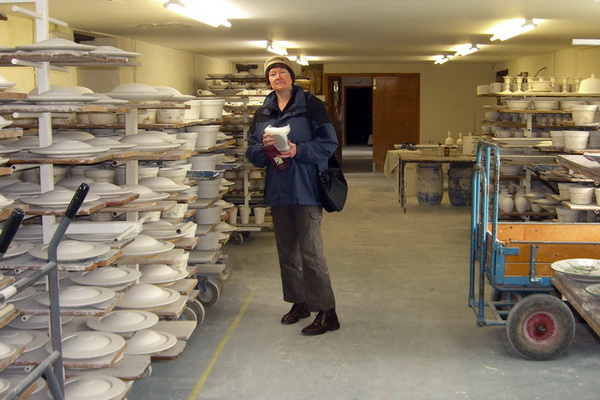 The inevitable "gassing up the car" photo (or make that "petrol") The cost was roughly $10 per gallon, we figured.
This picture was taken for Daniel who can never resist taking pictures of gas stations.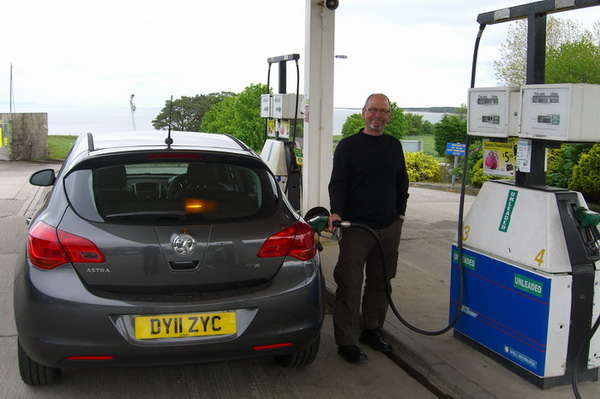 Further north, we stopped at Dunrobin Castle, built by the much-hated Sutherland family, known for the infamous Highland Clearances.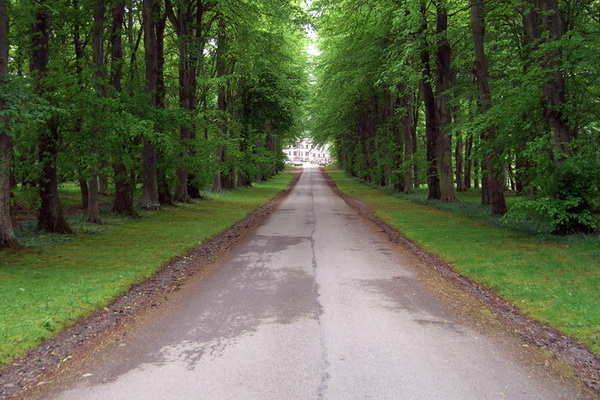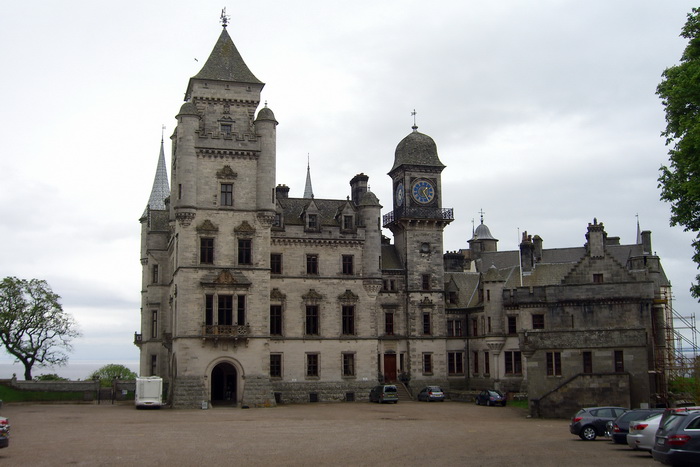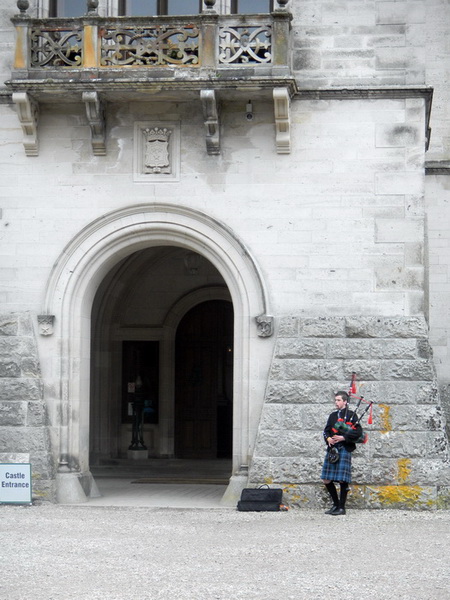 We didn't pay to go in the castle, but I did find a great rain hat in the gift shop, and I was able to take photos of the formal gardens from the gift shop window, with the very kind assistance of the shop keeper, who moved items from the window sill and made sure the window was fully open for me. We also had a nice little lunch in the cafe, and made up stories about the scullery maid (our waitress) falling in love with the handsome young piper out front...(silly tourists) (I had to pry Becky away from watching that cute, young, bagpipe playing Scot). That's the North Sea in the background.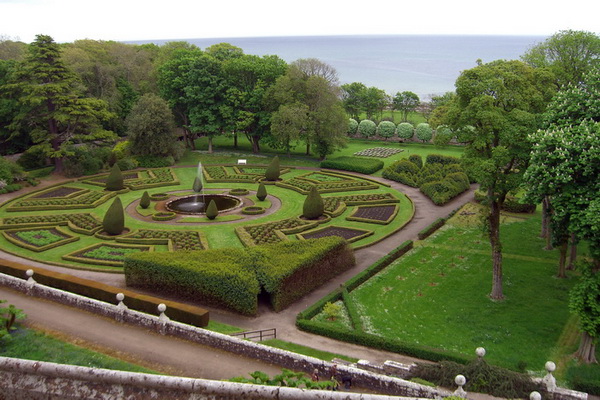 The A9 road got smaller and twistier as we journeyed up the coast.
My afore-mentioned new rain hat, shortly before we turned northwest (still on A9) at Latheron. (You'll be seeing a lot of that hat...watch for it!)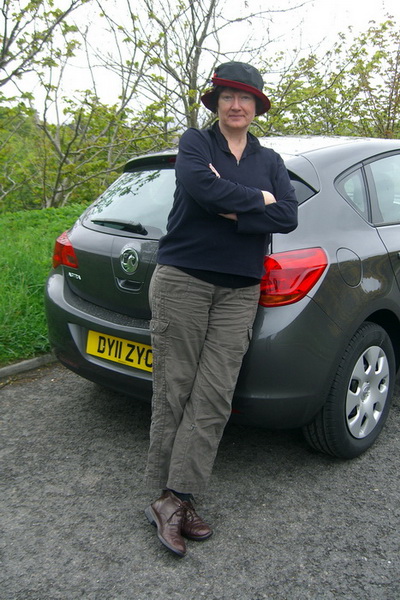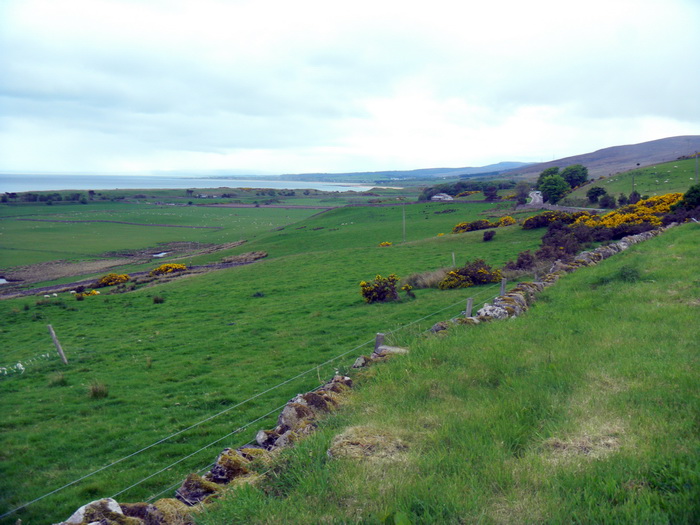 Once we reached the north coast at Thurso, we determined we had too little time to see the Castle of Mey, and perhaps too much time to spend in Thurso. We walked around a bit, and enjoyed the beach.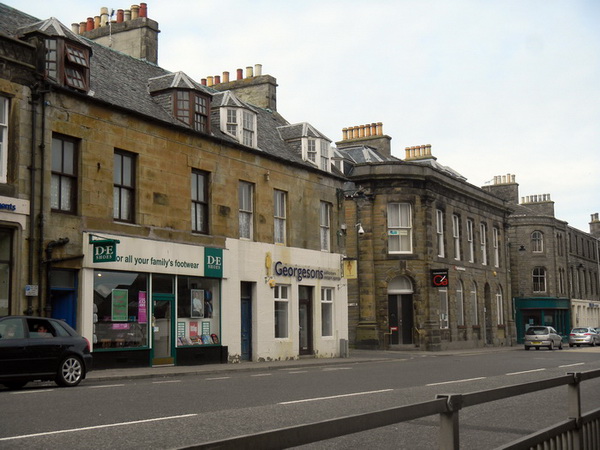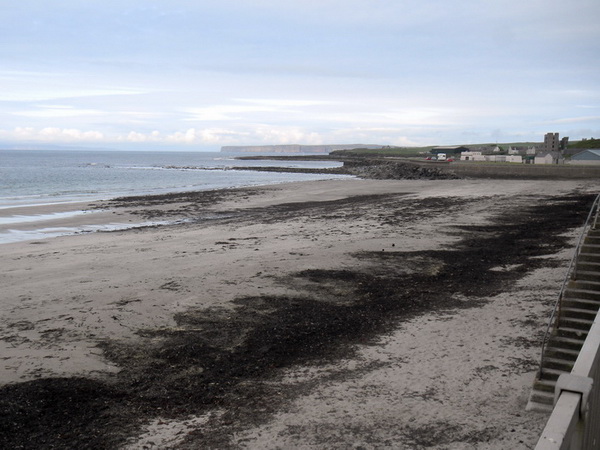 Then we drove west a bit, to the port "town" of Scrabster. There is not much there, at least to these outsiders' eyes. We were there to catch our ferry to Orkney.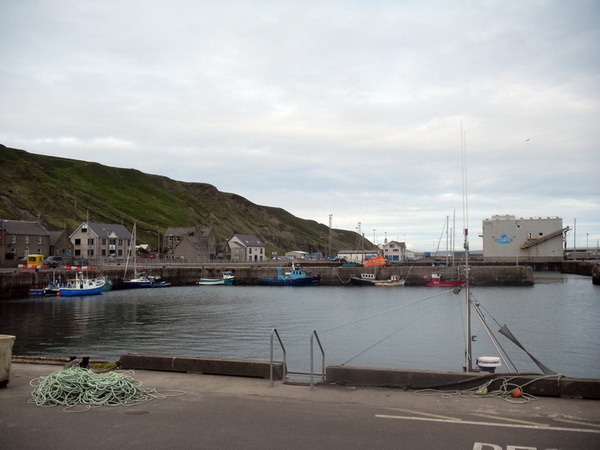 Ooh, a log deck just for Gil. (He was not greatly amused.)
(I was not greatly amused.)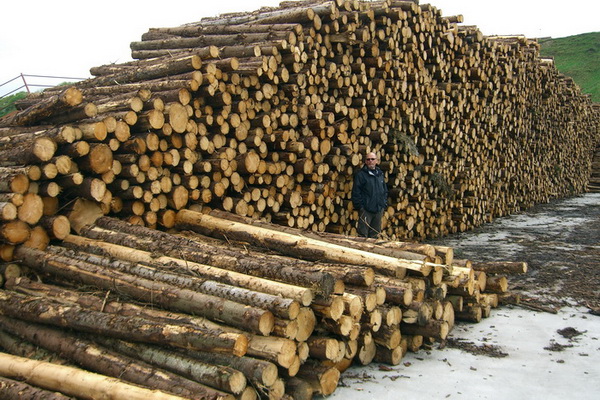 Waiting for the ferry in the terminal building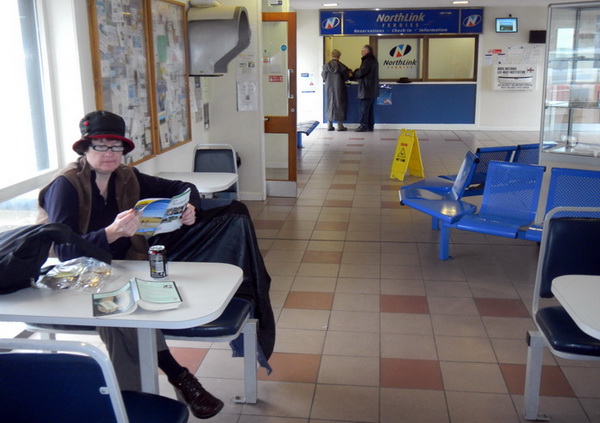 Still waiting...and then it arrived! The next stage in our journey begins - Orkney!!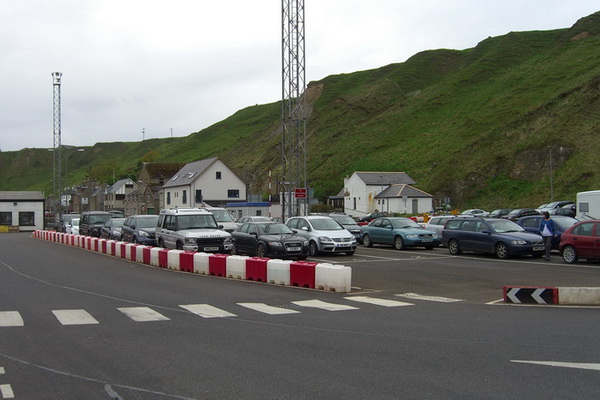 ---
Click HERE to continue on with Gil & Becky's neolithic adventure!
Click HERE to return to Gil and Becky's homepage