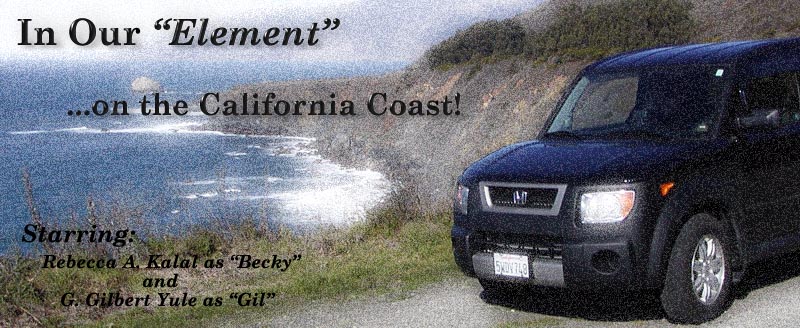 ---
The Story So Far:
The summer of 2006 saw gas prices here in Eureka, California skyrocket to $3.50 (U.S.) per gallon. I was driving a 1998 Ford, four-wheel drive pickup truck that got 14 miles to the gallon. It really had to go. We replaced it with a brand spanking new, shiny black, all-wheel drive, Honda Element. A queer looking, boxy vehicle but practical as all get out and loads of fun...and with MUCH better gas mileage than that Ford 1/2 ton (and its cargo area, with the seats up or removed can easily accommodate hauling the garbage cans on "trash day").
The week in December that falls between Christmas and New Year's was Becky and my first opportunity to test this baby with a road trip. Gauging all our options we opted to somewhat retrace a trip I had taken on a motorcycle in the spring of '05 ("Bikin' the Binaries," HERE). We had 6 days and 5 nights to travel the legendary Highway 1 and explore California's coastline!
And oh yeah, as a side note I've posted several short videos on the YouTube site to help with the feel of this trip report and I'd like to thank them for that.
---
Day One:
The Tuesday morning following Christmas was ugly. A storm to end all storms had set in and it was blowing and going outside. It was going to be the perfect test for both man and machine. We loaded our beloved basset hound, Elizabeth into the Element and headed off to the doggie day care and resort where she would be staying (the lovely people at It's All About the Dogs) and then headed south. We hoped on making the 380 miles down Hwy 101 to Monterey before dark.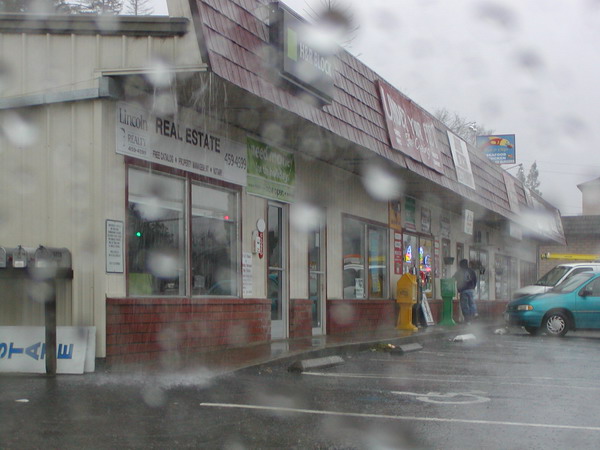 We didn't make it...well, at least not before it was totally dark. It stormed the entire way. High winds and heavy rain slowed the traffic on the highways. It was warm, dry and roomy inside the Element and we amused ourselves playing with the new GPS unit that Santa had brought us for Christmas and with the Element's XM radio. The car and its "all wheel drive" handled wonderfully on the road that at times resembled a river (for a short video of what the rain was like click HERE).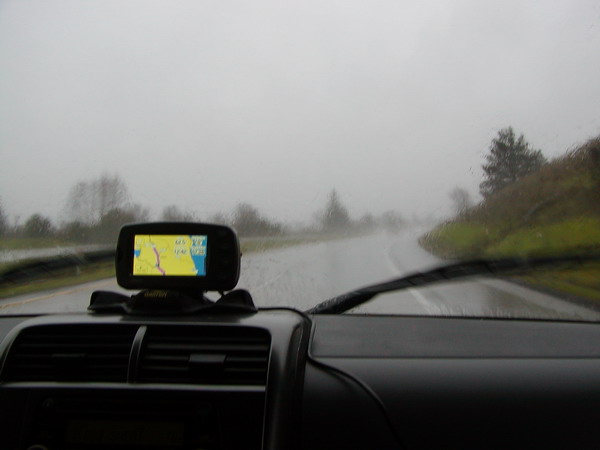 Finally, after a LONG day of driving, we arrived in the dead of night at out reserved motel room in Monterey at the Otter Inn. The Otter Inn is highly recommended. It's affordable (especially by "Monterey" standards), has off-street parking, great views and is right on Cannery Row and in easy walking distance to the Monterey Bay Aquarium.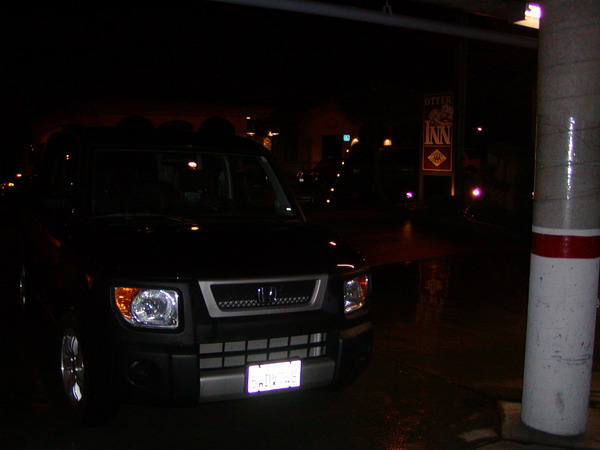 ...the"race bikes" in the parking garage bound for the Laguna Seca racetrack are an encouraging sign!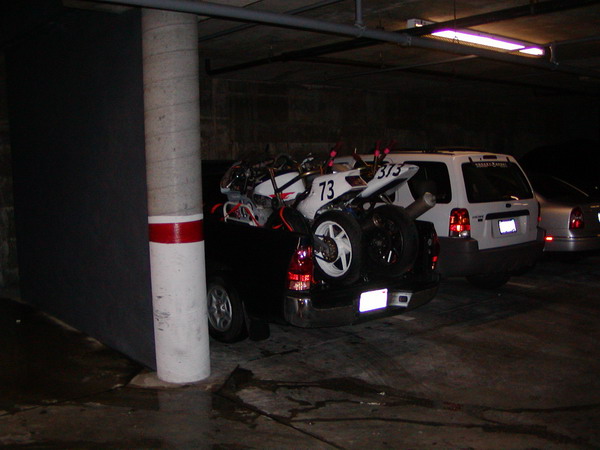 We checked in and snuggled in for the night...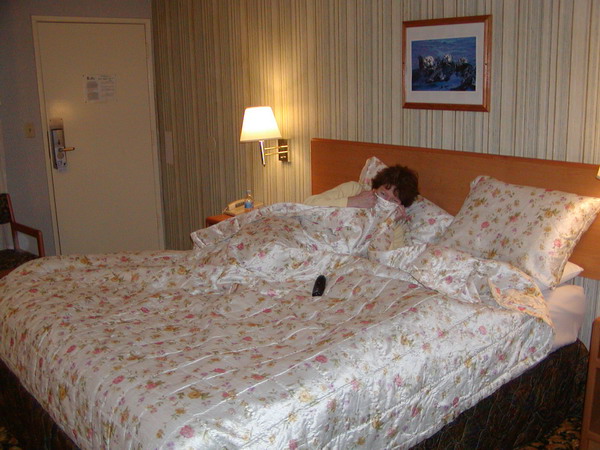 ...and spent the evening watching the Weather Channel as the storm continued to rage about us.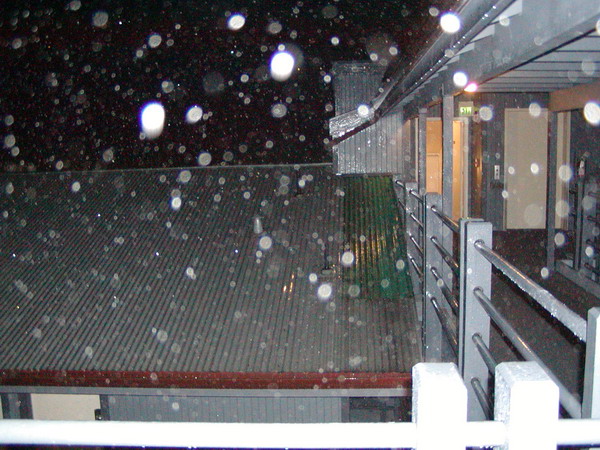 ---
To continue on to Day 2 of our trip please click HERE!