---

---
For a short break during the Christmas holidays December 2009, we picked a spot about 140 miles north of us in Gold Beach, Oregon. We'd had glowing recommendations from friends about "Ireland's Rustic Cabins"...so we planned a short, fun, adventure-filled, three-day, two-night trip up the coast. Dogs are allowed in some of the rooms, so it was also a chance to introduce our dog Duffy to the concept of "vacation."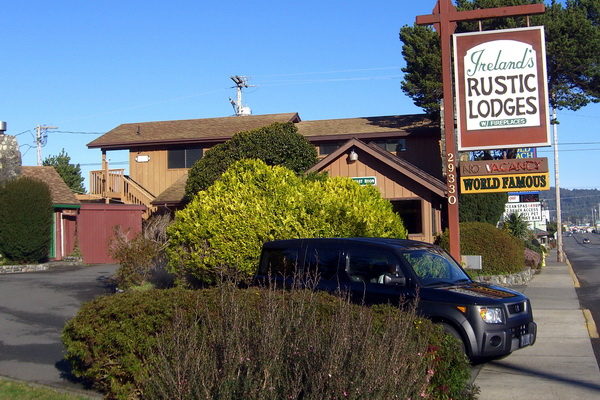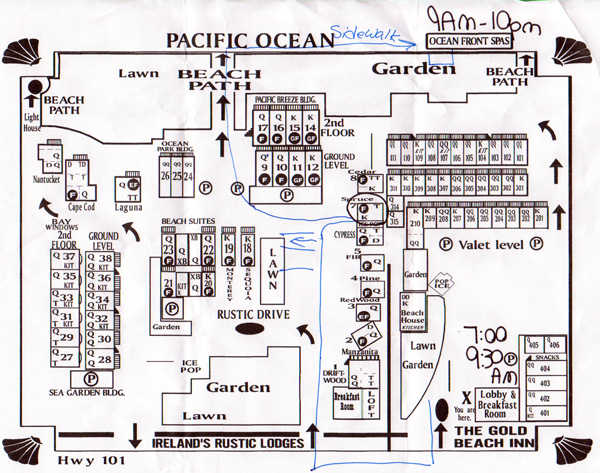 (a map of the grounds...something missing on their website)
Our cabin was called "The Spruce" and we loved it. Homey, spacious, rustic, very clean. Free wifi access, and ocean view, two overstuffed armchairs to relax in. Lovely grounds. Several easy walks to the beach. King-sized bed (comfy), separate twin-bedded alcove (perfect for our luggage and Duffy's stuff). Refrigerator and microwave; extra sink and counter space in "Duffy's Room." Great stone fireplace with all the wood and kindling we could burn. (Turns out Gil is quite the Lord of the Fireplace.)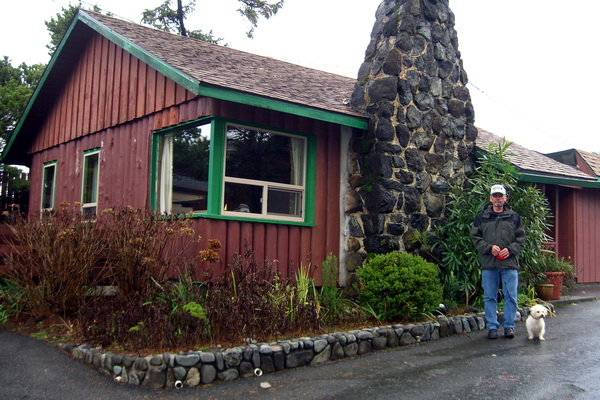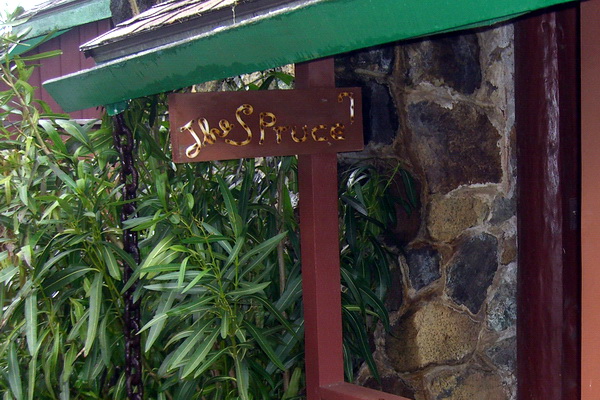 Lovely grounds that are great for dog walking.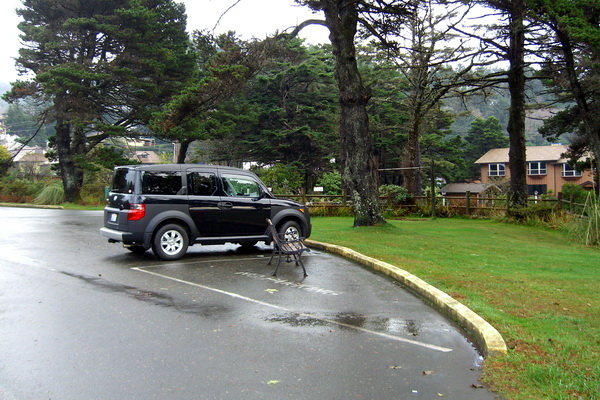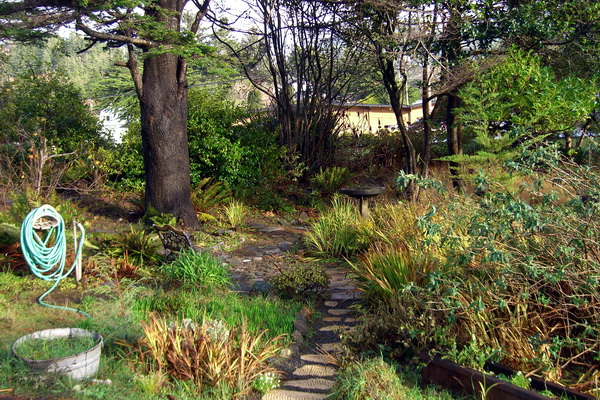 The clean, panelled (even the ceiling) rooms with lots of space!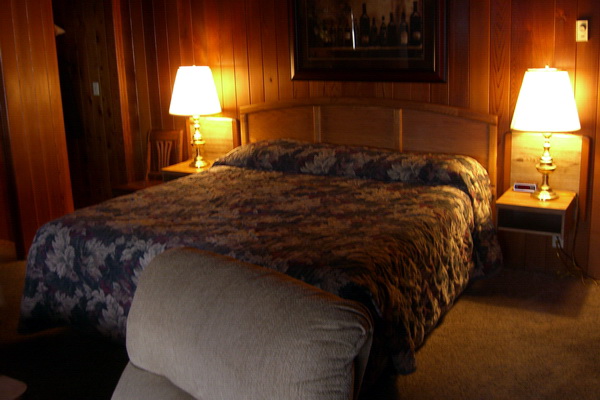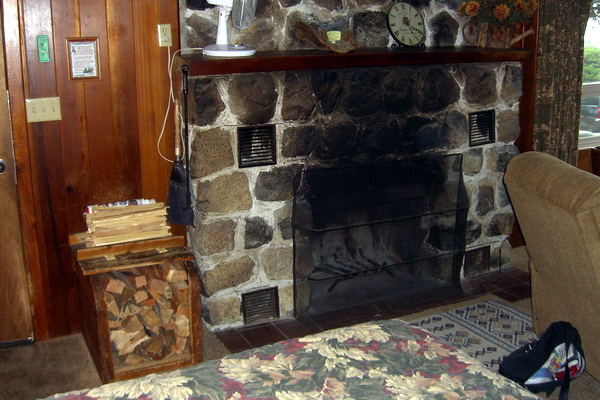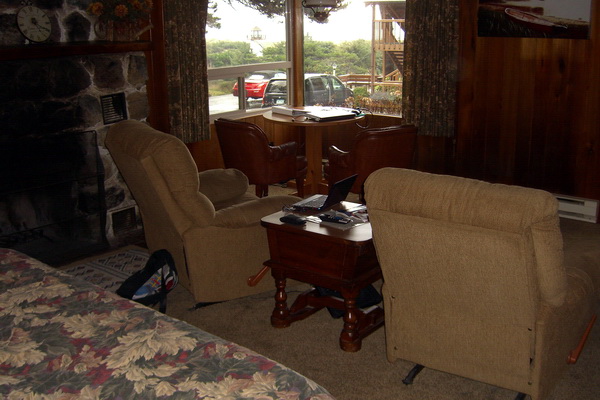 Duffy gets into "vacation mode"...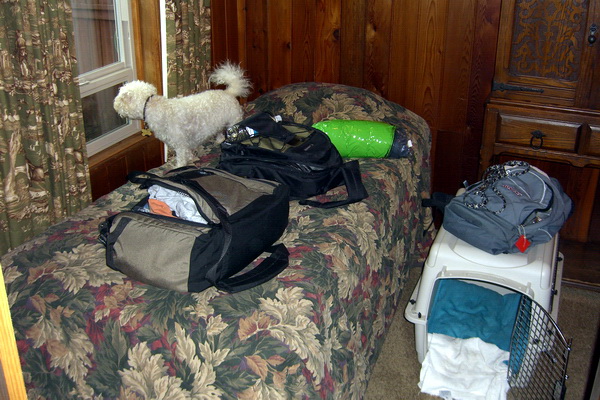 ...and so does Gil (hey, whiskey and wi-fi what could be better?).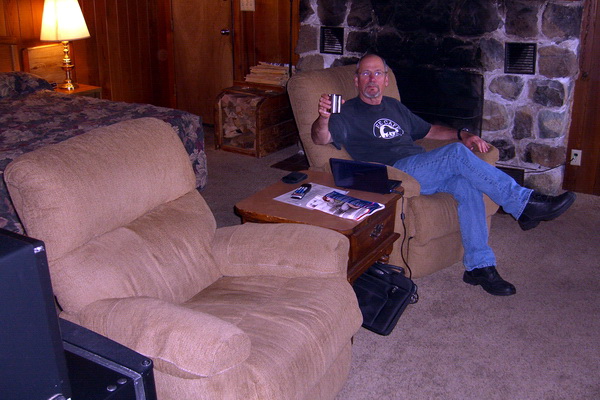 We climbed up the "lighthouse" observation tower, then strolled through the beach grass to the beach.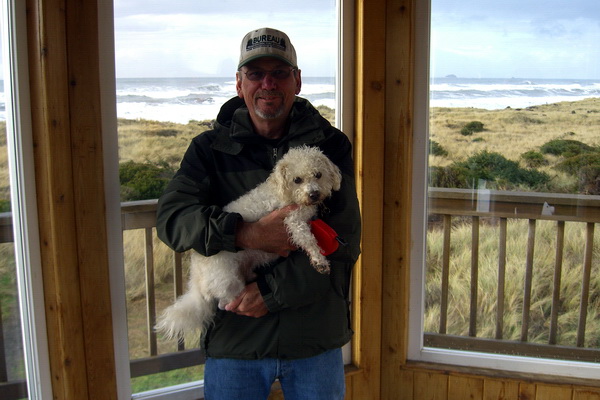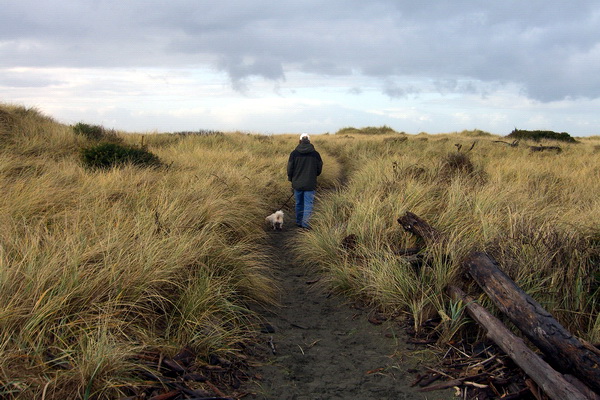 Duffy was fascinated seeing his first ever hot tub, which was practically on the beach and faced the ocean, and looked lovely, although we didn't try it.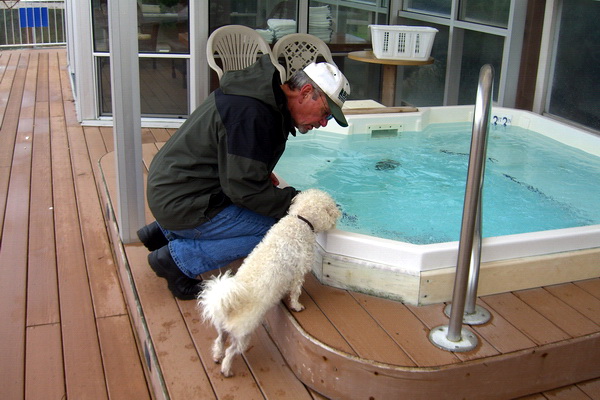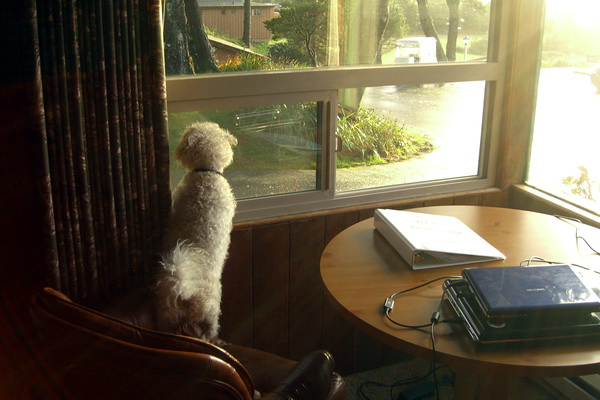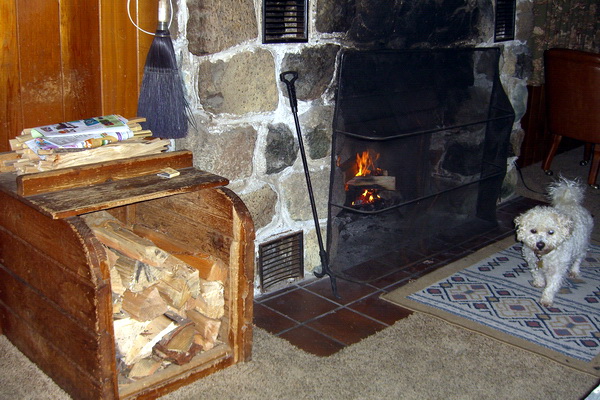 We explore the town of Gold Beach. This bridge spans the Rogue River, just north of town. Nearby is the Marina.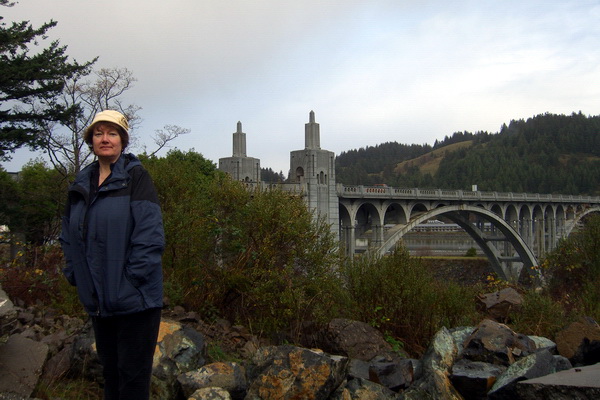 Back to the cabin - it's time to go walking on the beach again where Duffy spots a rainbow!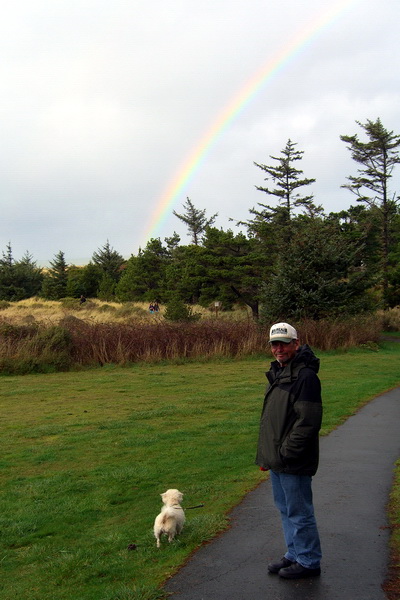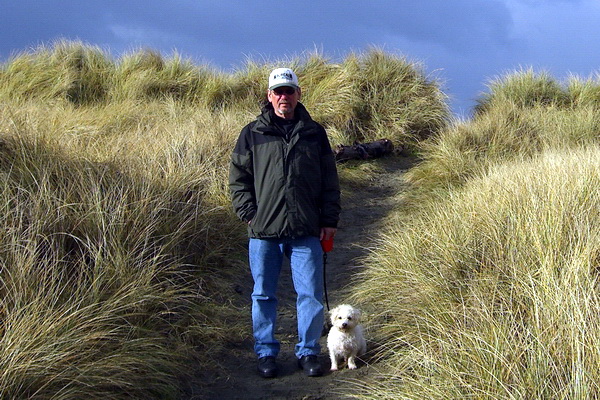 Turns out Duff is not a water dog and has to be carried across a small creek.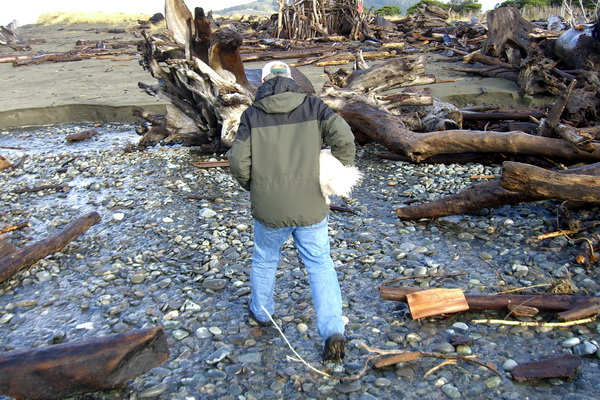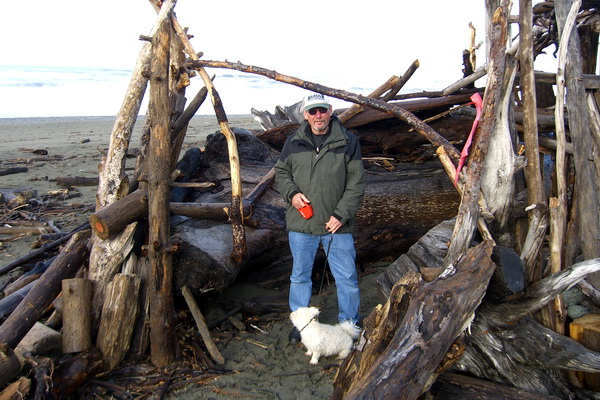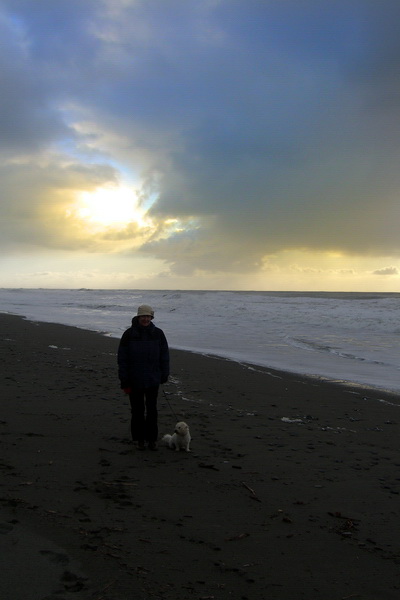 We ate a tasty lunch at the Porthole Cafe at the Marina, then visited a surprisingly well-done museum across the street.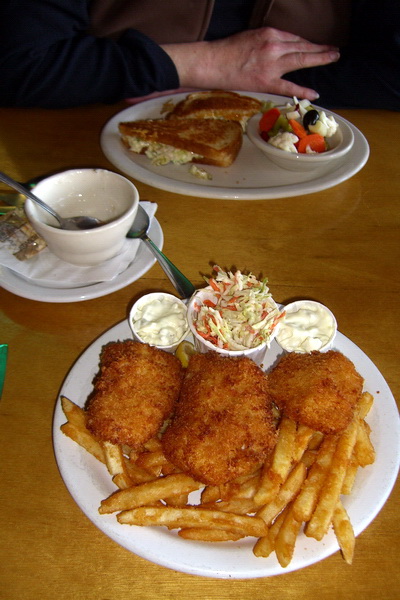 ...where Becky was startled by an amazingly life-like cougar.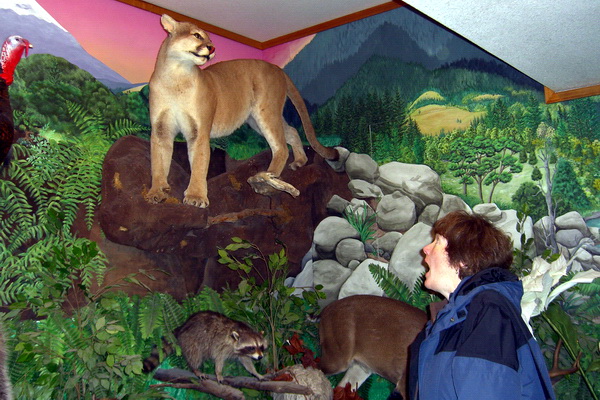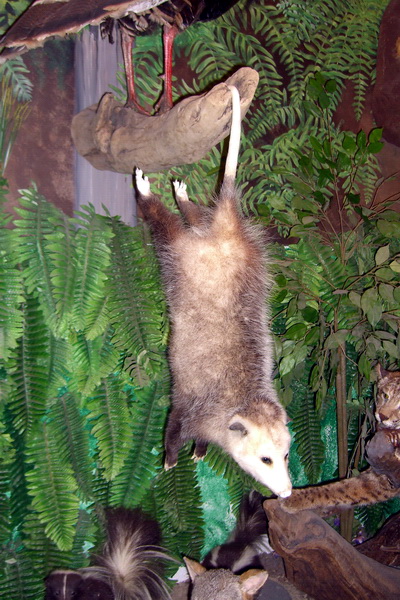 Yes, it's back to the cabin. And yes, we can fit the Element in the tiny garage!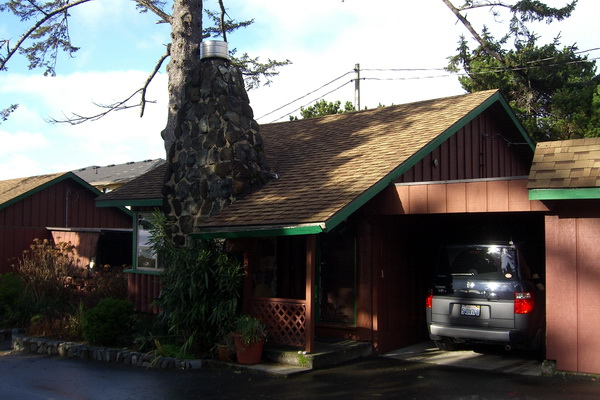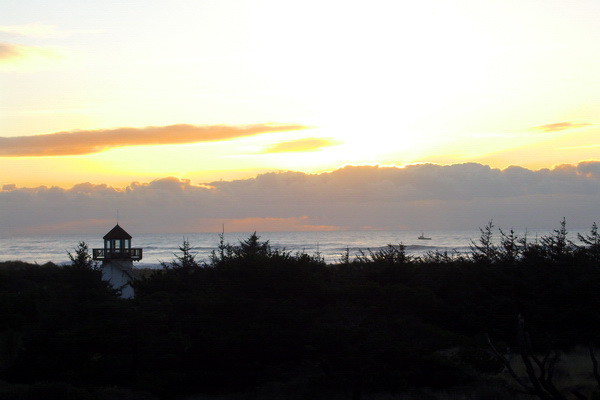 Yummy - I made S'Mores by toasting marshmallows in the fire. I'd forgotten how sticky this concoction of graham crackers, milk chocolate and melted marshmallows is.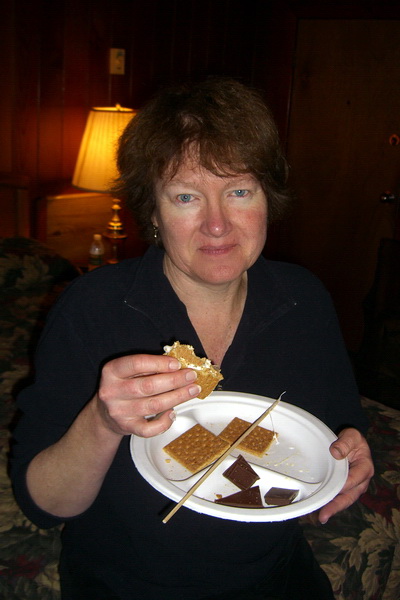 Duffy decided he quite likes a good fire. A classic dog-on-hearth moment.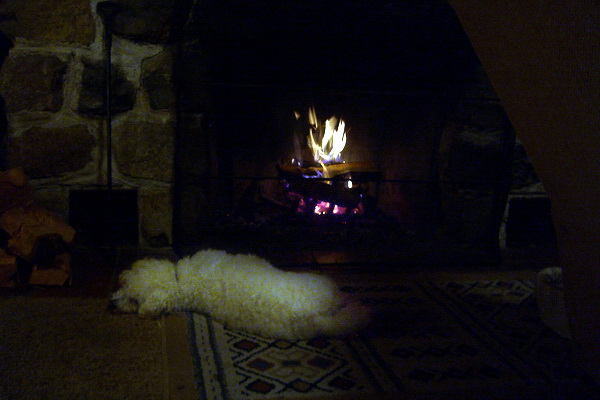 Next morning, we're off down the Oregon coast again. What a spectacular day!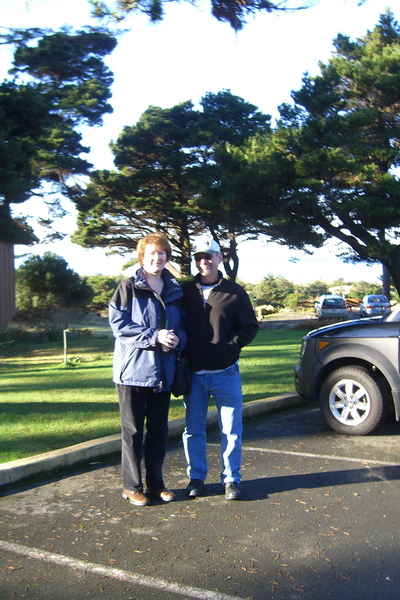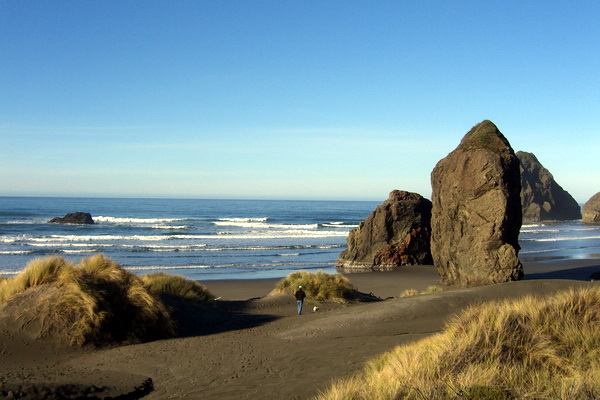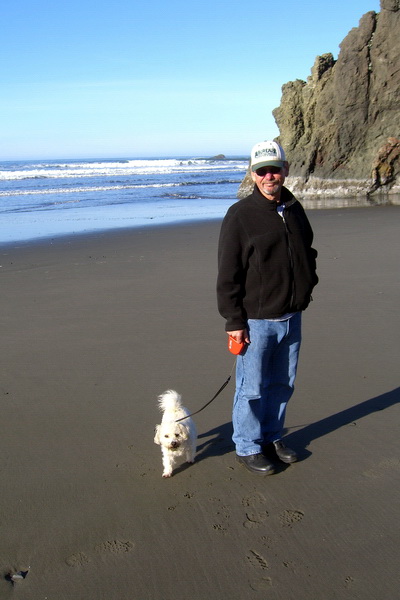 Back in California, at the famous "Trees of Mystery" site, where we pay our respects to Paul Bunyan and his mighty blue ox Babe, as well as a herd of elk just outside the town of Orick.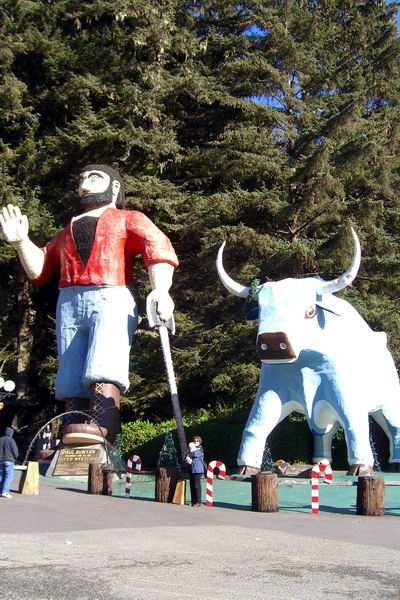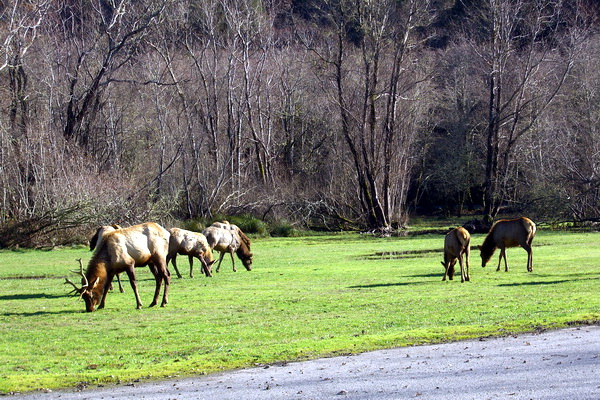 All three of us had a wonderful time and agreed that it was nice to get away for a few days.
---
Click HERE to return to our homepage